To find out how to participate and the various offers, contact our sales team by filling in the information request.
Tel : +33 (0)1 41 18 60 59
info@workspace-expo.com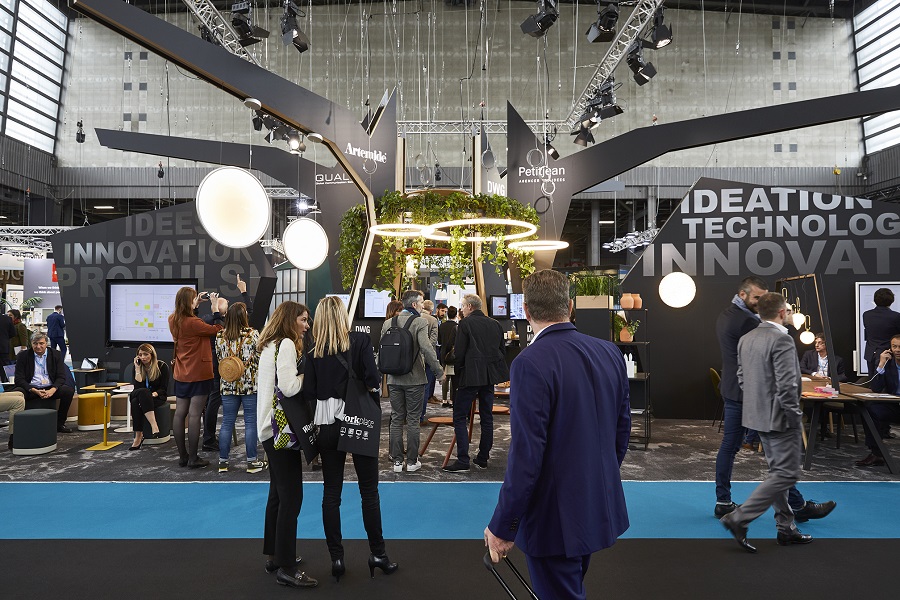 Expose yourself with complete freedom and creativity!
A surface materialized by a tracing on the ground.
Included : Carpeted area, partition walls, banner, 1 spotlight/3m², sign without logo
Included : A tailor-made offer
this option includes stand equipment: carpeted surface, partition walls, banner, 1spot/3m², sign without logo, intermittent 3KW electrical box and a « furniture » credit of 40€ HT/m²
Included : this option includes the space delimiting structure, carpeting, spotlights, sign without logo, power supply, 1 table, 2 chairs and 1 hostess bank
WORKSPACE EXPO gives you the opportunity to present your know-how to a directly captive and decision-making audience, take advantage of it!
Exhibitor: we put all our logistical, marketing and promotional resources at your disposal to enhance your offers for a live presentation!
As an exhibitor, you have full editorial control over your speech, you can shed light on an offer, a new product presentation, a technical explanation of a tool, etc…
You also have the possibility to use a client case as a user testimonial that reinforces your presentation… and you thus appear as an expert on a problem that is complementary to those addressed in the plenary conferences.
Promotion of the theme of your workshop on all our dedicated communication documents (website, programme, newsletters, emailing, visit guide…). / The provision of a room with a capacity of 150 people / Room equipment: audio, video and hostess at the entrance + badge reader / Visibility in the room (2 posters in the room provided by you) / Your logo on the website, the visit guide and the invitations / The file of participants in your workshop.
To get all the banners of the Workspace Expo show, download the Media Kit below (attention, the banners are compressed, you will need a software like Winrar / Winzip )